Hell

We are all beautiful and
feminine in some kind of way…
We just have to find it.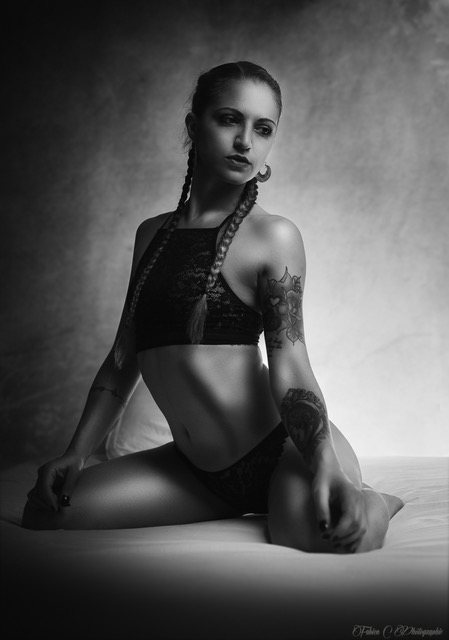 Can you tell us about your roots, about growing up?
I was born in Paris and grow up on the same town. I have one older sister. My parents both
have a medical work maybe that's why I became a nurse. I also have two younger sisters of
two different mothers. I lost my mom 6 years ago, she always wanted me, when I was a
teenager, to do modeling. Maybe that's why I decided to try it since almost two years now.
What were your childhood / teenage dream? What did you want to become
I think I always wanted to be in the medical. For human or animals but I wanted to be really
useful. I always want to. I think life does really matter if we give to other.
Any idols during the teenage period?
Not Really a fan person.
When did you start with modeling? Can you recall your first photo
session?
I started modeling in January 2016. My first set was with Yann Feron: a really great
photographer. I was so lucky to work with him for my first shooting. I really gave me the
resolve to modeling by doing some great photo. I'm so deeply grateful to him.
When did you realize that implied nude / art nude photos will be your next
step like a model ?
My first set was a nude set. I started to modeling because I wasn't confident about myself. I
was like a therapy. And then I realized that it was my favorite kind of shoot.
Who is in charge when it comes to posing during the photo session - you,
photographer or both of you are involved in process of creation ?
It depends of the theme and style of the photo set. But generally both of us are in charge
because we both has to love the result.
Favorite lingerie during the photo session ?
Bodysuit I think.
Can you explain to our reader's nude art from your point of view?
Nude art have always exist. What I like about it it's that you can ensure all king of feeling
with a minimum of artifices. It's only you.
There is still some kind of stigma when it comes to nude art. Why is that,what do you think?
Since they there little people are educated to be modest. You don't have to show yourself it
frowned upon. I think it's just a problem of open mind.
What was the reaction from your friends when you published first nude
photos ?
Some of them aren't my friends anymore… some understand my passion and have my back.
What would be your advice to young girls who would like to start modeling
career?
Be careful what you wish for….
Can you give an advice, to people in general, how not to be ashamed of
their body ? We have published curvy and plus size bikini & nude models,
they have had a big problems with their confidence before they started do
modeling.
I think all girls have problem with her image and we have to learn to emberass 
ourselves. I'm a skinny girl and I like curves. I wish I have more of those.
Proud that we're never happy. But we have to be. We are all beautiful and
feminine in some kind of way… we just have to find it.
What kind of art, in general, do you like?
In love with music.
Any hobbies?
Modeling is my hobby since I m a nurse on my professional time.

Social media where people can see your work

https://www.facebook.com/hell.haine.54

https://www.instagram.com/hellhaine_model/