Abbey

Be yourself! The more true you are to who you are and what your comfortable with, the better the pictures will be. Find what makes you excited to be in front of the camera and don't be afraid to push your limits. When you allow your unique voice to come through is when the magic happens.
Learn that everyone is different but there are many different forms of beautiful, be true to yourself and follow what makes you feel beautiful.
Can you tell us about your roots, about growing up?
I was born in Buffalo, NY. I lived there until we moved to Charlotte, NC around 3rd grade. My family has always been very tight-knit and supportive. Growing up I would spend hours exploring and being creative with my friends. We got to experience many intense snow days which led to neighborhood hockey games and great memories. I was never scared to attempt any activity and could be found riding horses, swimming or playing lacrosse. Having my creativity supported as a child led me to fearlessly follow my dreams.
What was your childhood / teenage dream? What did you want to become?
As a child, I didn't quite understand the criteria for what I could potentially be a grown up and I thought I wanted to be a dolphin. With age though I realized this wasn't possible and my love of animals awoke a dream of becoming a vet. With so many dreams and such supportive parents, I truly felt I could be whatever I wanted in life.
Any idols during the teenage period?
My idol was and still is Kesha. I love her powerful message about girl power and I admire her ability to overcome her hardships and pursue her dreams. Growing up I attended at least four of her concerts in Charlotte and have always treasured the magical moments where I leave the concert covered in glitter and feeling like anything is possible.
I started modeling about 6 months ago.
I am a part-time model but hoping it will become more permanent with experience. My favorite photoshoots are the ones where I click with the photographer and am able to let my goofy personality come through which makes the shoot more comfortable and fun for everyone.
You have done beautiful lingerie & boudoir photos. Who is in charge when it comes to what kind of lingerie are you gonna wear? Do you love to be involved in photo sessions, to choose lingerie and to give ideas about poses?
Me! Starting out is a lot of trial and error. Each photo shoot I try different movements and ideas to see how things turn out. I always feel very much in charge of my body and my clothes which makes me feel more comfortable in front of the camera.
What kind of art, in general, do you like?
I love many kinds of art. I took a photography class in college which gave me helpful knowledge about what its like to be on the other side of the camera. I also enjoy drawing and painting.
Any hobbies?
I love to swim, travel, and scuba dive.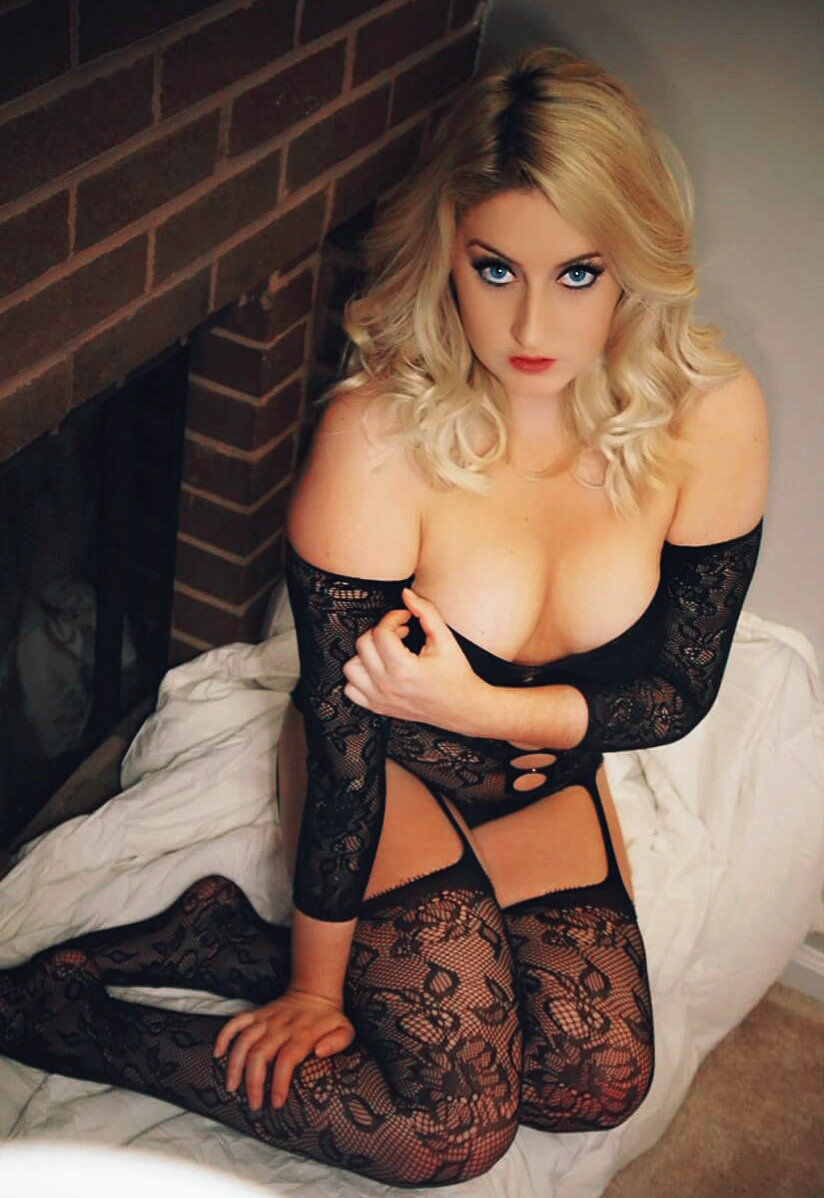 Social media where people can see your work.
Instagram: @not.ur.baby_
model mayhem: www.modelmayhem.com/4214572